Posts for tag: tmj disorders
By Michael Glouse, DDS
March 26, 2021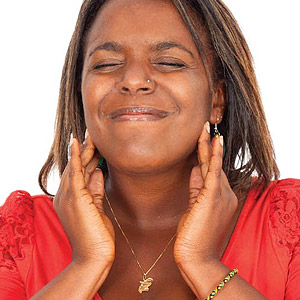 Chronic joint pain (temporomandibular joint disorder or TMD) in and of itself can make life miserable. But TMD may not be the only debilitating condition you're contending with—it's quite common for TMD patients to also suffer from fibromyalgia.
Fibromyalgia is a condition with a variety of muscular and neurological symptoms like widespread pain, joint stiffness, headaches and tingling sensations. These symptoms can also give rise to sleep and mood disorder, as well as difficulties with memory. Fibromyalgia can occur in both males and females, but like TMD, it's predominant among women, particularly those in their child-bearing years.
In the past, physicians were mystified by these symptoms of body-wide pain that didn't seem to have an apparent cause such as localized nerve damage. But continuing research has produced a workable theory—that fibromyalgia is related to some defect within the brain or spinal cord (the central nervous system), perhaps even on the genetic level.
This has also led researchers to consider that a simultaneous occurrence of TMD and fibromyalgia may not be coincidental—that the same defect causing fibromyalgia may also be responsible for TMD. If this is true, then the development of new treatments based on this understanding could benefit both conditions.
For example, it's been suggested that drugs which relieve neurotransmitter imbalances in the brain may be effective in relieving fibromyalgia pain. If so, they might also have a similar effect on TMD symptoms.
As the study of conditions like fibromyalgia and TMD continues, researchers are hopeful new therapies will arise that benefit treatment for both. In the meantime, there are effective ways to cope with the symptoms of TMD, among them cold and hot therapy for inflamed jaw joints, physical exercises and stress reduction techniques.
The key is to experiment with these and other proven therapies to find the right combination for an individual patient to find noticeable relief. And perhaps one day in the not too distant future, even better treatments may arise.
If you would like more information on the connection between TMD and other chronic pain conditions, please contact us or schedule an appointment for a consultation. You can also learn more about this topic by reading the Dear Doctor magazine article "Fibromyalgia and Temporomandibular Disorders."
By Michael Glouse, DDS
April 09, 2020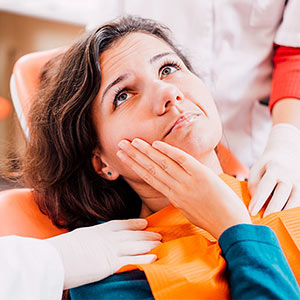 If you have chronic jaw joint pain you may have heard of using Botox to relieve discomfort from temporomandibular disorders (TMD). Before you seek out this remedy, though, be sure you know the facts beforehand.
TMD is actually a group of conditions affecting the joints, muscles and overall structures of the jaw. People with TMD often experience sharp pain and reduced range of motion of the jaw joints. Although we don't know the exact causes, we believe stress (accompanied often by teeth grinding habits) is a major factor for many patients.
Treatments run the spectrum from conservative to aggressive. Conservative treatments include cold and heat packs, therapeutic exercises, and muscle pain or relaxant medication. On the more aggressive side, patients undergo surgery to reorient the lower jaw. Most people gain a significant amount of relief from conservative therapies; the results aren't as positive with surgery.
Botox falls on the aggressive side of treatments. Approved for use by the Food and Drug Administration for cosmetic uses, the drug contains botulinum toxin type A, a bacterial toxin that can cause muscle paralysis. It's often injected into facial structures to paralyze small muscles and temporarily "smooth out" wrinkle lines. Only recently has it been proposed to help relieve jaw pain.
The jury, however, is still out on its effectiveness with jaw pain. The double-blind testing performed thus far hasn't produced any relevant clinical results that the injections actually work with TMD.
And there are other complications. Some people injected with Botox encounter pain, bruising or swelling at the injection site, and some have severe headaches afterward. Botox is also a temporary solution, not a permanent cure — you'll need another injection a few months later to maintain the effect. You might even develop antibodies that diminish the drug's effect and require higher subsequent doses to compensate.
This and other concerns should give you pause before seeking out this remedy. The best strategy is to try the traditional treatments first, which are also the least invasive. If there's no significant relief, then talk to us and your physician about other options.
If you would like more information on treatment options for TMD, please contact us or schedule an appointment for a consultation. You can also learn more about this topic by reading the Dear Doctor magazine article "Botox Treatment for TMJ Pain."
By Michael Glouse, DDS
December 06, 2018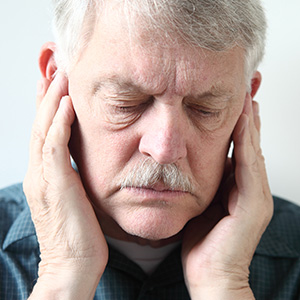 After ruling out other possibilities for your constant jaw joint pain, your doctor has diagnosed you with a temporomandibular disorder (TMD). Now that you know what you have, what can you do about it?
Unfortunately, it's not always an easy answer. Ideas about treatment are almost as numerous as theories on the causes of TMD. By and large, though, we can classify treatment into two broad categories: conservative and aggressive.
The conservative approach is the result of many years of experimentation and application; it's also much less invasive than aggressive treatments. For most patients, though, these treatments can offer significant relief from pain and dysfunction.
Conservative treatments are based primarily on the philosophy that the temporomandibular joint is like any other joint, and should be treated that way. Treatments include thermal therapies like ice or heat packs applied to the jaw, physical therapy (gentle stretching, jaw exercise, and massage) and pain and muscle relaxant medication. In cases where teeth grinding may be a contributing factor, we might recommend a bite guard worn in the mouth to reduce biting pressure.
On the other end of the spectrum are treatments like altering the bite or the position of the jaw. The purpose of bite alteration is to change the dynamic when the jaws are in contact during chewing or clenching, and reduce pressure on the joints. This is often done by reshaping the teeth's biting surfaces, moving the teeth with orthodontics or performing crown and bridgework. Another possibility, actually modifying the lower jaw location, requires surgery. All of these aggressive treatments are done in order of less to more invasiveness.
These more aggressive treatments, especially jaw surgery, are irreversible. Furthermore, studies on results have not been encouraging — there's no guarantee you'll receive relief from your symptoms. You should consider the aggressive approach only as a last resort, after you've tried more conservative measures. Even then, you should get a second opinion before undergoing more invasive procedures.
Hopefully, you'll see relief from therapies that have made a significant difference for most TMD sufferers. And that's our goal: to reduce your pain and dysfunction and help you regain your quality of life.
If you would like more information on TMD causes and treatments, please contact us or schedule an appointment for a consultation. You can also learn more about this topic by reading the Dear Doctor magazine article "Seeking Relief from TMD."