Posts for: September, 2020
By Michael Glouse, DDS
September 16, 2020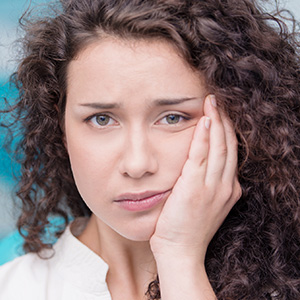 Physical pain is never pleasant or welcomed. Nevertheless, it's necessary for your well-being—pain is your body telling you something isn't right and needs your attention.
That fully applies to tooth pain. Not all tooth pain is the same—the intensity, location and duration could all be telling you one of a number of things that could be wrong. In a way, pain has its own "language" that can give us vital clues as to what's truly causing it.
Here are 3 types of tooth pain and what they might be telling you about an underlying dental problem.
Sensitivity to hot or cold. If you've ever had a sharp, momentary pain after consuming something hot like coffee or cold like ice cream, this could indicate several causative possibilities. You might have a small area of tooth decay or a loose filling. You might also have an exposed root due to gum recession, which is much more sensitive to temperature or pressure changes. The latter is also a sign of periodontal (gum) disease.
Acute or constant pain. If you're feeling a severe and continuing pain from one particular area of your teeth (even if you can't tell exactly which one), this could mean the pulp, the tooth's innermost layer, has become infected with decay. The pain is emanating from nerves within the pulp coming under attack from the decay. To save the tooth, you may need a root canal treatment to remove the decayed tissue and seal the tooth from further infection. You should see your dentist as soon as possible, even if the pain suddenly stops—that only means the nerves have died, but the decay is still there and threatening your tooth.
 Severe gum pain. If there's an extremely painful spot on your gums especially sensitive to touch, then you may have an abscess. This is a localized area of infection that develops in the gums either as the result of periodontal (gum) disease, or an infection spreading from the tooth pulp into the gum tissues. You'll need to see a dentist immediately for both pain relief and appropriate treatment (including a possible root canal) to heal the abscessed tissue.
If you would like more information on tooth pain and how to treat it, please contact us or schedule an appointment for a consultation. You can also learn more about this topic by reading the Dear Doctor magazine article "Tooth Pain? Don't Wait!"
By Michael Glouse, DDS
September 06, 2020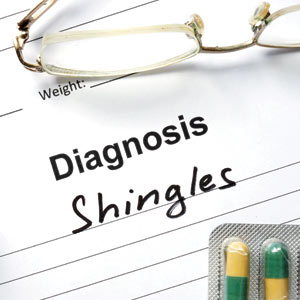 A shingles outbreak can be painful and embarrassing. It could also interfere with many areas of your life—including your dental care.
Known medically as herpes zoster, shingles is a viral form of chicken pox. The virus can lie dormant for many years or decades in people that had chicken pox as a child, breaking out later in life (sometimes repeatedly). It's estimated about a quarter of people who had chicken pox as a child, about 90% of adults, will experience a shingles outbreak.
In the beginning, a person with shingles may notice an itching or burning skin irritation, as well as numbness or sensitivity to touch. In time, a red, crusty rash can develop, usually forming a belted or striped pattern on the torso, head or facial areas. The patterning is caused by the virus's disruption of nerves that serve those parts of the body.
Shingles could impact your dental care because it can be contagious early in an outbreak. As such, it can be transmitted to other people via contact with the rash or through airborne respiratory particles. Dental staff members or other patients who are pregnant, undergoing cancer treatment or with other conditions that compromise their immune systems can develop serious health problems if they contract the virus.
If you have an upcoming appointment, it's best then to let your dentist know you've been diagnosed with shingles. If your treatment involves physical contact that could spread the virus, they may wish to reschedule you until the outbreak clears up.
There are ways to hasten the healing process with antiviral treatments like acyclovir or famciclovir. For best results, these treatments should begin within 3 days of a shingles outbreak. There is also a shingles vaccine that can help you avoid an outbreak altogether. The U.S. Centers for Disease Control (CDC) recommend it for adults over 60.
Having shingles can be painful and stressful, and pose a major interruption of your daily life and routine. With proper management, though, it can be contained so you can get on with your life—and your dental care.
If you would like more information on managing shingles and dental care, please contact us or schedule an appointment for a consultation. You can also learn more about this topic by reading the Dear Doctor magazine article "Shingles, Herpes Zoster."